Comedy Night Live! is perfect for community theaters and performing arts centers as a headlining performance for your seasonal lineup, fundraiser, or pick-up/fill-in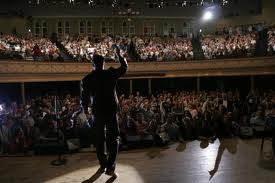 event due to it's absolute ease of production and universal mass-appeal. Theater venues of all sizes can enjoy all of the benefits of our performances from single dates and multi-date runs, to co-productions and add-on performances while other events are in pre-production.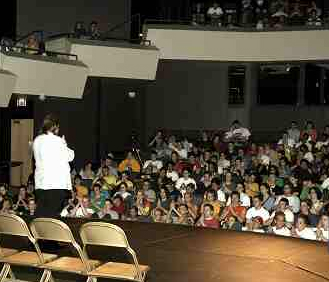 Theater stage performances are the ideal venue for Comedy Night Live! as our performances are easily adaptable to all size stages, full or partial, with the simplest of production requirements and staffing, allowing your venue extremely low overhead, leaving greater room for profitability. Technical Requirements are among the most basic for a national touring performance, yet delivering a huge punch with your audience and community. Our performances will likely be one of the most-talked about and memorable events of your lineup following the event.
Press and media cooperation is welcome and strongly suggested as the media loves our performances. Due to the intrigue of mentalism (and the popularity of the hit CBS t.v. show "The Mentalist") and hypnosis combined with live comedy, makes this excellent for media coverage and feature story content. Our performers cooperate fully with media promotion and campaigns such as t.v. and radio promotions, sponsorship events, VIP or subscriber specials, and most other press and support opportunities.
Comedy Night Live! has performed at venues ranging from intimate theaters to houses with capacities of thousands. Due to the mass-appeal format of comedy, audience participation and improv, our performances are highly sponsorable and sponsor-friendly on many levels, offering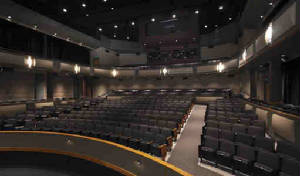 universal interest and support.
Several pricing options are available from a flat buyout to co-production arrangements, allowing us to work directly with your venue to create a true win-win opportunity. We take great pride in working with theater venues of all types, sizes, locations and budgets to create a production that complies with your needs and requirements, while offering flexibility and great income opportunities.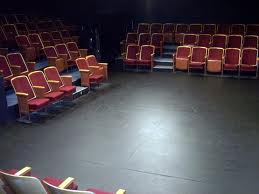 Performances are available nationwide in communities of all sizes and locations. While typical performances are designed for adult audiences, we also offer family-friendly performances targeting the family market and demographic. Let's face it, everyone loves to laugh! We also offer another family-targeted, audience participation production - The Ultimate Challenge Game Show, which brings all of the fun and excitement of a real live t.v. game show to you venue, complete with full game show set, electronic player positions and scoring, trivia challenges, physical challenges, prizes and so much more. For more details visit www.GameShowAttractions.com for more information.
Theater performances are the excellent and preferred venue for our shows and will be the most welcome addition of your season due the the ease and simplicity of our production, fantastic dynamics, and hilarious performances.
Call your booking representative today to learn how Comedy Night Live! can be an excellent addition to your current and upcoming season!