Comedy Night Live! is ideal for nightclubs seeking to add stand-up comedy as part of their live entertainment. Comedy is more universal than karaoke, less expensive than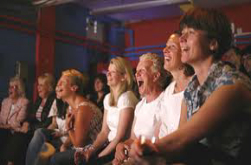 bands or most other forms of live entertainment, and with comedy you are getting an entire show, rather than just sets or ambiance, as with most other types of live entertainment.
Now Comedy Night Live! makes it easier than ever to establish yourself as the comedy venue in your town, city, county or area. Your nightclub will enjoy the many benefits that only comes with live stand-up comedy, such as an admission price, two drink minimum, designated performance times, the option for two performances per night allowing you to sell your room twice allowing you to reach twice as many customers showcasing your venue, and live comedy is also ideal for food service, whether boosting menu food sales before, during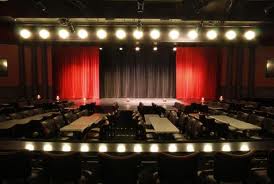 and after our performances, or by offering a complete Dinner Show package. There are many possibilities that are offered with live stand-up comedy that simply don't exist with most other forms of live entertainment.
Another great benefit of Comedy Night Live! is the ability to host our shows on either a weekly, monthly, quarterly or bi-annual basis, with the ability to grow and add shows as your audience, reputation and profits grow. We work directly with your staff to show you how to best utilize the many benefits of our performances, how to create return customers that will not only keep coming back, but will want to bring family, friends and new customers each time they return. Comedy Night Live! brings in new customers, many in the prime spending target demographic of 25 - 54, and allows you the chance to convert them into regular return customers. Live comedy has one of the largest draws of all forms of live entertainment. Stand-up comedy leaves a lasting impression and great memories more than most other forms of live entertainment.
Another benefit of live stand-up comedy, it that while it works great as it's own night(s) of entertainment, it also works well when combined with other forms of live entertainment such as bands or a disc jockey which can follow of our performances allowing you the opportunity the keep happy customers around longer, after our performance has ended. Comedy Night Live! can help you establish an earlier crowd than most other types of entertainment, resulting in additional and increased hours of profitability throughout the night. While most other nightclubs are empty waiting for a later crowd to arrive, you already have a full house that has paid a nice admission fee, you are selling drinks and food, and creating a unique bond with customers who are laughing, having a great time and creating memories. These are only just a few of the benefits of Comedy Night Live!
We show you how to properly and cost-effectively promote and produce your Comedy Night Live! shows for maximum results. We provide posters, table tents and additional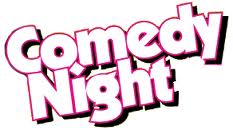 promotional materials to help brand yourself as the comedy venue in your area. We assist in educating and training your staff to properly approach, promote and work with live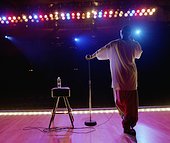 comedy to generate the most profits for your venue as well as increases tips for themselves, while enhancing the format of our performance. We'll even show you how to create a direct mailing list of customers who want to be on your contact list, want to hear about upcoming Comedy Night Live! shows, want to visit your web site for upcoming shows, specials and promotions, and most of all who will promote your venue by word of mouth to everyone they know, generating a buzz throughout your entire community. No other form of live entertainment offers so many benefits.

We also can work with you to provide specialty shows such as nationally known celebrity comics from television, movies, and live concerts. Comedy Night Live! is not just your live stand-up comedy resource, we are your partners in comedy success.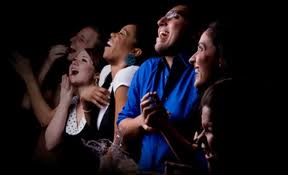 USA Today newspaper just ran a recent cover story detailing the mass-appeal, simplicity and upcoming live stand-up comedy boom that is beginning and expected across the country. Now you can allow yourself to tap into this most unique form of live entertainment before others in your area and be identified with live comedy entertainment before your competition. We are your inside source for live stand-up comedy nights and events.

Comedy Night Live! has prices and pricing options to accommodate most serious nightclub venues, showrooms, banquet rooms, lounges, comedy clubs, supper clubs, and more. We make it easier than ever to separate yourself from the competition. The more established you become in your area for hosting live comedy, the more benefits and opportunities will exist and be created. Be sure to ask about our first time Introductory Offer.

Contact us today to learn more about how you can add Comedy Night Live! to your entertainment schedule, and how you can become a the hot spot in town for laughter and fun for audiences of all ages and demographics. Let Comedy Night Live! work for your venue today!