Get ready for a night of fun, laughs and entertainment at it's best as these two top comedy performers deliver a fantastic one-two punch of hilarious audience participation fun and excitement. These two comedy entertainers have appeared on television, radio and stages across the country from Las Vegas to Atlantic City, from Seattle to Miami, from Hollywood to New York and everywhere in between.
ROBINN LANGE
Robinn Lange is a world class headlining entertainer who's performing career spans over 25 years, entertaining over 20 million people worldwide and enjoying great
success as a touring headliner, and has been featured on The Oprah Winfrey Show, Good Morning America, CBS News, CNN, MTV and ABC-TV's All My Children, as well as being a frequent guest on many various television and radio shows throughout the country. Robinn has worked with a virtual who's who in the world of entertainment including Tom Jones, Kenny Rogers, Willie Nelson, Loretta Lynn, The Monkees, The Beach Boys, George Burns, Steve Allen, Phyllis Diller, Don Rickles, Steve Allen, Tony Bennett, Tony Danza, John Stamos, Michael Jordan and more.
As a featured performer at resorts, hotels, nightclubs, colleges & high schools, casinos, fairs & festivals, conventions, corporate events, comedy clubs, fundraisers, as well as television and radio, Robinn Lange's unique blend of hypnotic intelligence, mental abilities, and live comedy performing creates these unique and amazing performances that offer hilarious laughter and great insight into the power of the mind, the world of Hypnosis, and self-ability. Audiences of all ages laugh with true amazement at the power and comedy of Robinn's live performances.
Robinn Lange has authored several books including his popular "Guide To Self- Improvement" and "Hypnosis Exposed! The Truths, Misconceptions & Facts About Hypnosis." Also, believing Mindpower offers everyone the ability to create change and make personal improvement in their lives, Robinn has produced a series of professional self-improvement audio CDs covering such popular topics as Stop Smoking, Weight Loss, Self-Hypnosis, Improved Athletics, Improved Academics, Motivation, and Stress Reduction, Relaxation & Better Sleep.

HARRY HICKSTEIN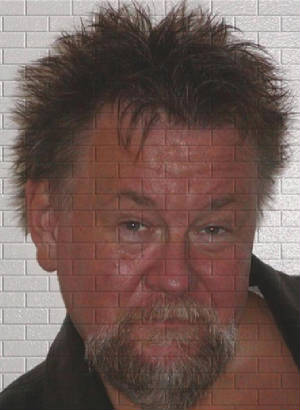 When he walks onto stage, his audience can't decide if he's a member of Hell's Angels, a mob enforcer, or a tough member of the teamsters ready to keep everybody in line. The mystery is very quickly solved when "Mr. Big Stuff" launches into his routine and his audience roars with laughter and realizes he's just a big teddy bear.
A twenty year veteran, Harry Hickstein is clearly one of the most dynamic comedians working today. His ability to adlib and work off his audience while remaining hilariously funny, makes him a favorite at clubs, theaters, private events, colleges and corporate events everywhere.
Harry's act combines the use of props and audience participation. His "take" on things we can all relate to will have you holding your sides, your grandmother's sides or even the stranger sitting next to you. (You're completely on your own with the stranger)